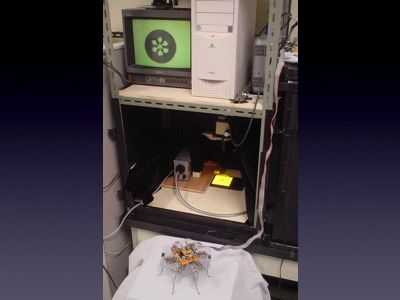 Just incidentally, this is a slime mold robot.
The picture and story are from New Scientist.
Slime mold doesn't like the light, so they grew some in a 6 pointed star, and detected the movement on each point. When the mold moved, the leg of the connected robot also moved. Thus the robot would scuttle away from the light.