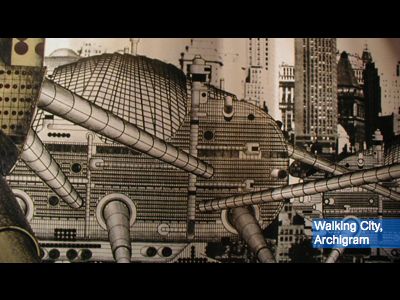 Image: Walking City, Archigram.
The main moving city: Archigram's Walking City.
Moving cities proved to be ahead of their time. The Archigram city was to help workers be closer to their offices in the morning. How dull. But now I telecommute every day. Perhaps that's duller. I'd certainly prefer a house with legs to my study-room.